Top 10 Free Design Tools For Non-Designers
As an entrepreneur, you often are required to perform tasks that are beyond you natural set of skills. A startup is a place where everyone is expected to do a lot more than their job title. As a marketing manager, I found myself often having to create my own banners as I couldn't wait a week until they reach the top of the designer's to-do list. That's why throughout the years I collected several tools that would help me design better marketing materials and that are easy to use. Not saying there's no need for designers, but in some instances, whether it's due to the nature of work or lack of budget, you have to learn to do things on your own.
Here are my absolute top 10 design tools for non-designers:
 TINYPNG
Compressing your images
Publishing content online, whether on your website or in a blog post, one of the important factors to a good user experience is the images. They need to, well, first be there. Then, they need to be compelling and to capture a visitor's eye. However, another important factor is the load speed of pages and the images have a big part in it. That's why I absolutely love TinyPNG as it allows me to compress jpg/png files, without harming their quality. Oh the joy after uploading an image and seeing Tiny decreased its size by 75%... I use it for all my images on this website and unlike some compressing tools out there, Tiny doesn't harm the resolution.
Price: Free 
CANVA
Design software for web and print 
Canva is a great free tool to help polish almost all of the design assets you need. With Canva, you can create social media banners, header images and posts, graphics for your blog, flyers and even an infographic.
Canva is super easy to use, it's editor is a WYSIWYG (what you see is what you get) and even people with no design skills will find it easy to use and most importantly, create beautiful things with it.
The software has free templates and images you can use, and some premium ones too. There are so many designs, you can create assets without really having any of your own.
Here are a couple of banners I made with it:

Price: Free 
 PIXLR
Online photo editor
Pixlr is an online photo editor that has a mobile app too. With Pixlr, you can do pretty much everything to your images to make them look better. If you don't like having extra space on your computer, you can even download the app to use it offline.
Pixlr is not a full alternative for Photoshop, but for basic+ photo editing, it's a great solution.
The only thing I'm missing here is that the fonts are not organized by their names but by the font type (Sans / Serif / "grunge" / "handwritten" etc). And for someone who's a design laymen and just looking for the name of the font, this may be a problem. On the other hand, if you're a sticker person, you'll find many fun stickers, all free to use.
Price: Free
FREEPIK
Free images
Freepik has an incredibly large selection of PSD, vector, icon and image files. All files are free to use for commercial use (some require credit). There are a bunch of websites that offer free images but I found Freepik to be the most comprehensive.
If you are on a limited budget and need images for your blog posts etc, Freepik is the place to go to. Their collection is pretty much endless. You can browse by popularity or by keyword, and tbh, I haven't encountered a keyword that didn't return results so far.
Price: free 
 PIXABAY
Free images
No, right-click "save" on an images you find in a Google search is not the way to go. Pixabay is another image library, but unlike Freepik, you can find videos here as well, together with high-quality images. If you need a full page background video for your website, you'll be able to find it there too.
Pixabay has also a WordPress plugin that will help adding images to your blog more quickly. Lots of the photos in Pixabay have been hand picked from other free photo services including Unsplash and PublicDomainArchive, so you may find it's the only place you need to look.
You can also choose here according to editor's choice, or by keyword. Here's a gif from one of their videos.
Price: Free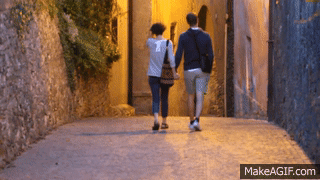 GIPHY
Gif library and maker   
I doubt there's anyone that has not seen a gif by giphy someplace (if you signed up for my newsletter, you've probably seen one too ;-)). Adding a gif is a great way to add some fun to a web page, newsletter or blog post and Giphy is the leading tool for that.
Price: Free
ColorZilla + WhatFont
Design chrome extensions
Colorzilla and WhatFont are two Chrome extensions I love to use. Whenever I need to add something that has to match the overall page design, these two extensions help me with it. Whatfont samples any text on a web page and can tell you exactly what it is. So, if you like me like Palantir's website and branding, you can immediately see with WhatFont which fonts they're using, size, weight etc.
Using both WhatFont and Colorzilla is super easy -  just point the cursor on the text or image on the web page, and the tools will show you the font or color "ID". Colorzilla also has a clipboard so you can save colors for a later use.
Price: Free
FontPair
Helping choose the right font
Often, the first design work for your startup, whether a one pager or even your first landing page, will be done by you. There's often no budget to hire a designer and you need to do things fast and for as little as possible. FontPair is a website that helps you pair Google fonts. Why is that good? Well, Google fonts are free and readily available to use. When I built this website, I fell in love with Raleway but did not know which font I should pair it up with for the sub-headlines and text. Using FontPair, I was able to find a font that could match. This is something a designer could have easily done, but when you're on a budget, this tool can really come in handy.
Price: Free 
SKETCH
Anti-Photoshop
Sketch is a design tool for Mac that has taken the design world by storm. Not only have many designers ditched Photoshop for it, it's a great tool for entrepreneurs to design web pages, apps, product pages and more. The learning curve is pretty smooth and it doesn't take much to comprehend the tool. As mentioned, Sketch is for Mac and is an app you download to your computer. Unlike Photoshop, Sketch focuses solely on creating a streamlined place to work on UI/UX design. So if you want to create screens like the ones below, this is the tool for you.
Price: Free trial or $99 for download
ICON STORE
Free beautiful icons
I came across IconStore when it was featured on Product Hunt. On the site, you can find beautiful, non-stock collections of icons for your use. And it's all free.
There isn't an endless selection of icons, but in my opinion, the quality is really good. I hate to go to free icon sites and just see the sames collections over and over. Icon Store can be a great solution if you don't have a designer and if your budget is limited, you get a lot for your buck.
Some of the icons that you can download are a part of a broader premium collection, but most times, the free can suffice.
Price: Free